Beautiful people, I need a favour from all of you. I participated in this Kawaii Fashion Coordinate Contest by
Kawaii.i
and I would really appreciate it if you could vote for me. If you've a minute,
click on this link
*click* and when the page opens, click the Vote Now button.
Please vote for me, I'll be eternally grateful. I promise I will return the favour if you ever need me to vote for something. On top of that, you'll receive tons of flying e-kisses and e-hugs from me haha
Thank youuuuuuu
Preppy spectacles: DIY-ed from 3D glasses
Cardigan: Primark
Polka-dotted vintage style dress: Asia Fashion Wholesale
Alexa-inspired satchel: Blogshop
Lace socks: eBay
Loafer platforms: ASOS.com
I'm sure you would like to know what you're voting for, so here is an entire post dedicated to my submitted style coordinate.
Today, I'm going to introduce to you a fashion trend called Ojikawa/Obakawa style. According to Cheesie at
Cheeserland.com
, Ojikawa and Obakawa literally translates to "Grandpa cute" and "Grandma cute". How cute, right?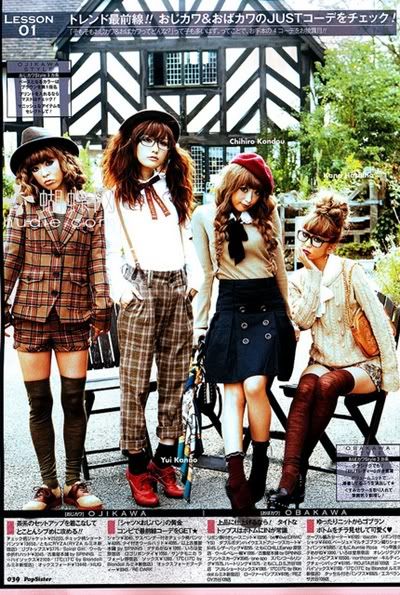 The magazine scans above were from the January 2011 issue of Popsister, an extremely popular magazine in Japan (and Asia). It showcases some Ojikawa and Obakawa style inspirations and from what I gathered, there's a hint of old English and a bit of vintage touch in this trend. However, the Japanese have taken that and given it their famous cutesy or
kawaii
twist.
It is not strictly vintage fashion as we know it because trust me, there are a lot of vintage lovers in my Uni and I've noticed their fashion is not quite like the Ojikawa/Obakawa style. The trend is much more quirky and even when dressed like an old Grandpa, one should still manage to look cute.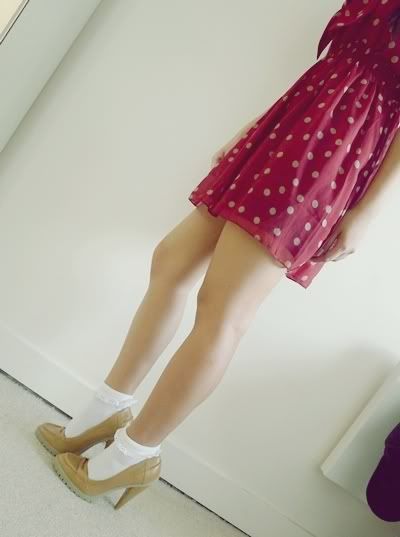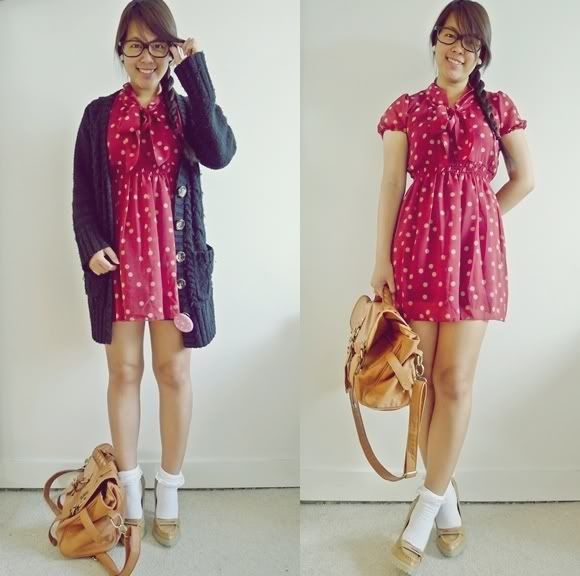 Here are some of the key items needed for this trend:
Knit wear (preferably oversized)? Check
Pussy bow? Check
Retro bag/satchel? Check
Socks? Check
Loafer pumps/platforms? Check
Nerd specs? Check